This weekend I went up north for my sister's 33rd birthday. My family and a few of my sister's friends all stayed at a lovely cottage in the mountains that had a fantastic view and mystical atmosphere.
Just arriving!
Carm and Sam and I shared a room that had one queen bed and one single.
lovely view
I loved waking up in the mountains!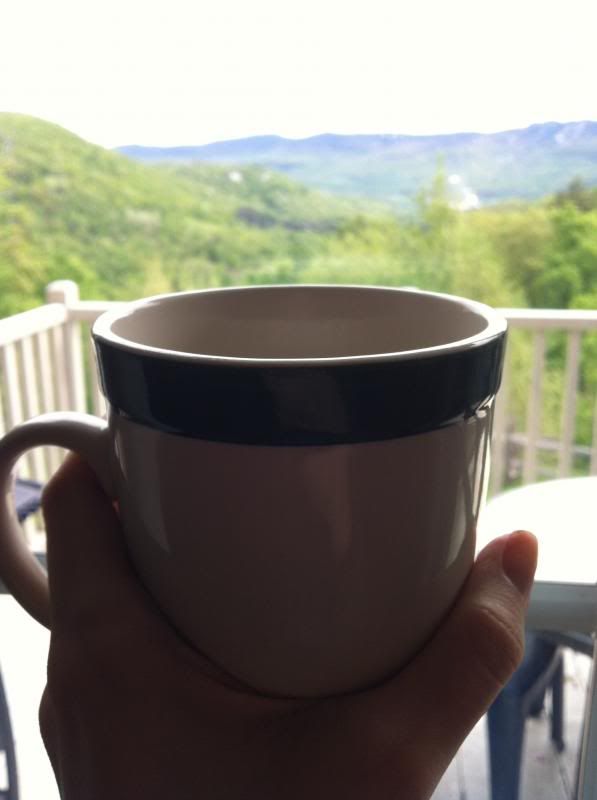 Treesa opening some of her gifts
On Saturday we went into the village and shopped around and ate and rode a ski lift!
There was also a scary mascot that we had fun trying to dodge.
The restaurant we ate at was called Fat Mardis and it was completely inspired by New Orleans and Mardi Gras. All of the dishes and drinks had cool names, like "Voodoo punch" and "Po'boy"
Yummy cajun chicken soup and crab cakes :)
Back home, Carm, Sam and I took a bath in our cottage's jacuzzi cause it started to rain outside and we were already in our suits, craving warmth. Lol
After the brave souls of the household got back from participating in the Spartan Race, we had cake and celebrated.
So sad, I did not want to leave!
But before we went home completely, we thought it would be fun to explore the towns up north a bit more.
Look at this telephone booth! Ministry of Magic, anyone?
Fell in love with this little grey kitty playing with its siblings behind a glass window.
How much is that kitty in the window?
We dined at a little bistro that had the best coffee and sandwiches! Cheddar and apple grilled cheese, mmmm.. I'm so going to make this from now on.
I compiled a little video of the highlights of our weekend. :)