I keep making changes that make it look better. SO THERE.
Yesterday I worked on it all day long, cleaning and rearranging and pillaging for junk and folding clothes and getting dust in my eyes.
Completely revamped these three shelves.
My "patriotic" dolls (totally unintentional that I chose them two to put there but I love it... proud to be American lol)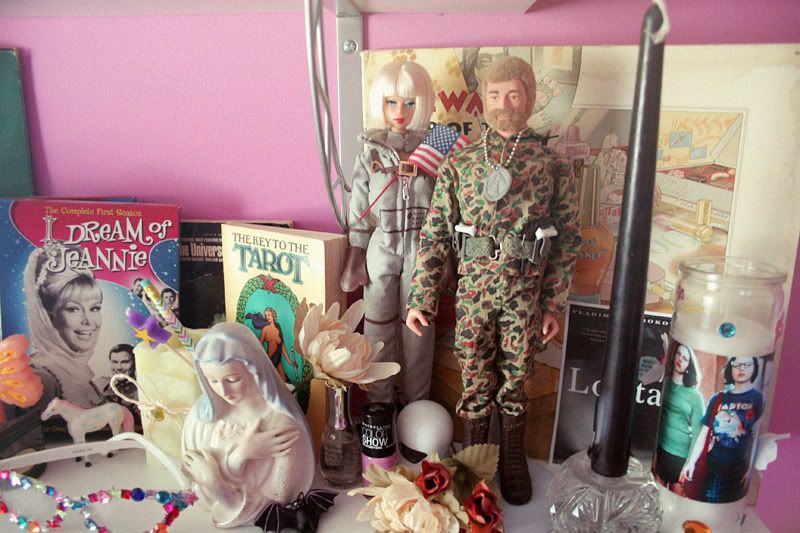 Ben looks so awesome with the ship behind him.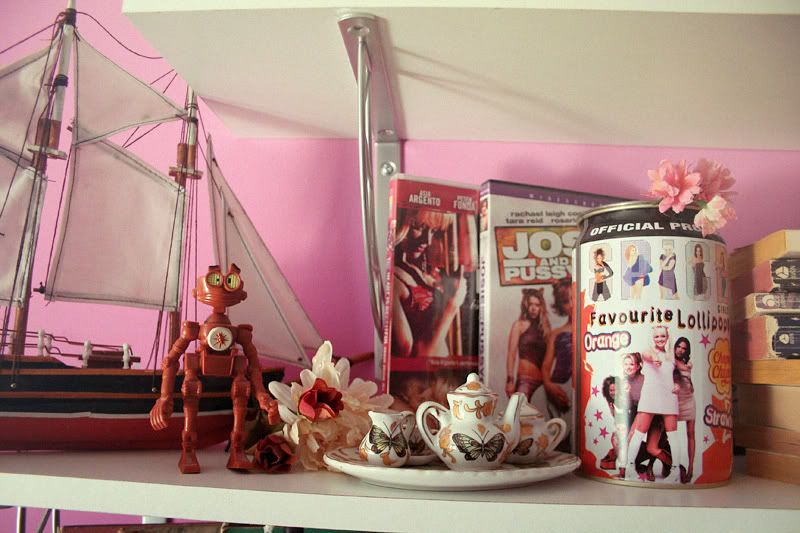 Added a lot more junk to this shelf.. (compared it to an April photo. I was like holy-- !)
Clothes on top of the rack are now organized... it's no longer just a lump of clothes.
This corner with the lamp I'll never really like. I just hate how the stupid plastic thing always dips in. Oh well.. I try to make it look as good as it can.
My favorite wall.
The crafts are finally ORGANIZED!
I'm still trying to make my bed look as comfty as possible.. I need a throw. But still. For now, the pillows are a nice touch.