So I tweaked a few sections of my room today because whenever I'm feeling inspired, that's what I do.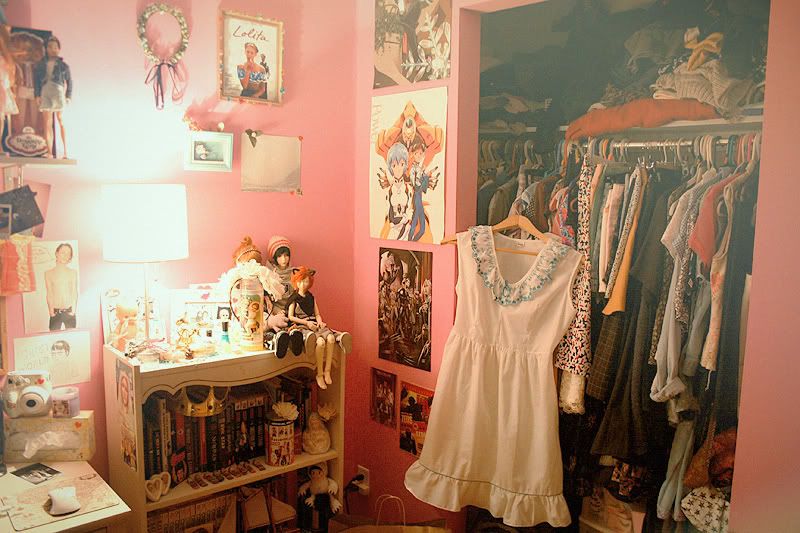 This wall here at the back really needed a change. I DIY'd this old gold picture frame with jewels and put the Lolita movie poster in it. I also moved my flower crown there because it suited that wall more.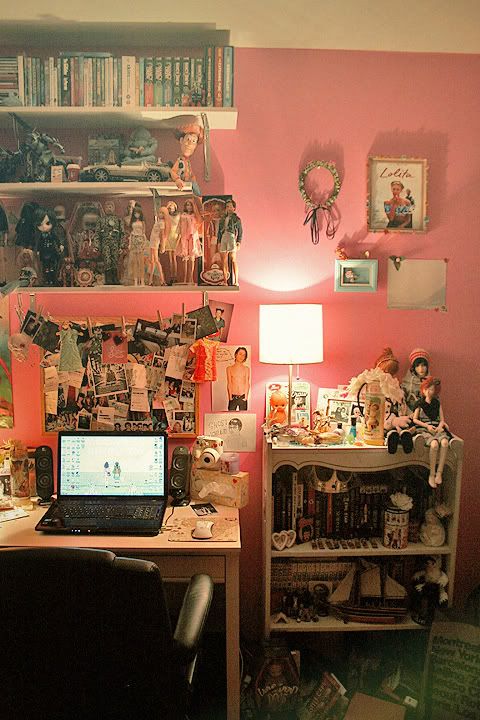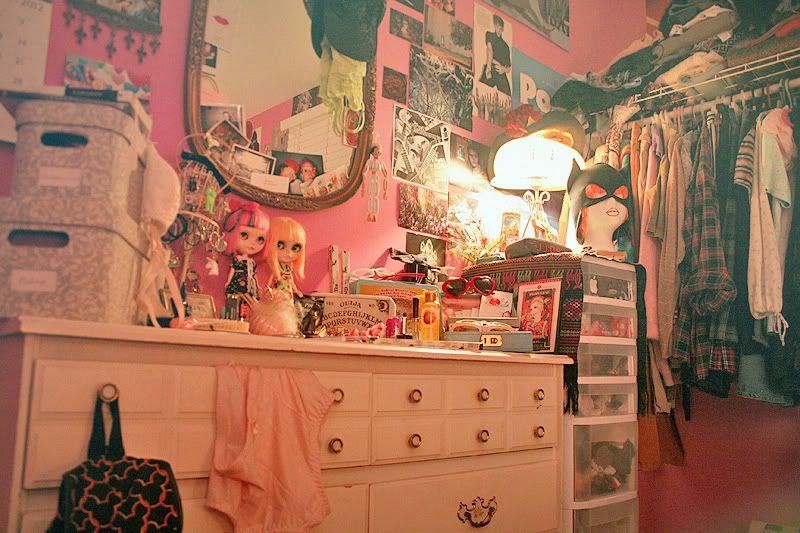 Made this little shrine on my desk beside my computer because I like to look at pretty stuff while surfing the web. I can see me adding to this in the future or changing it up every now and then depending on what I'm inspired by at the time.